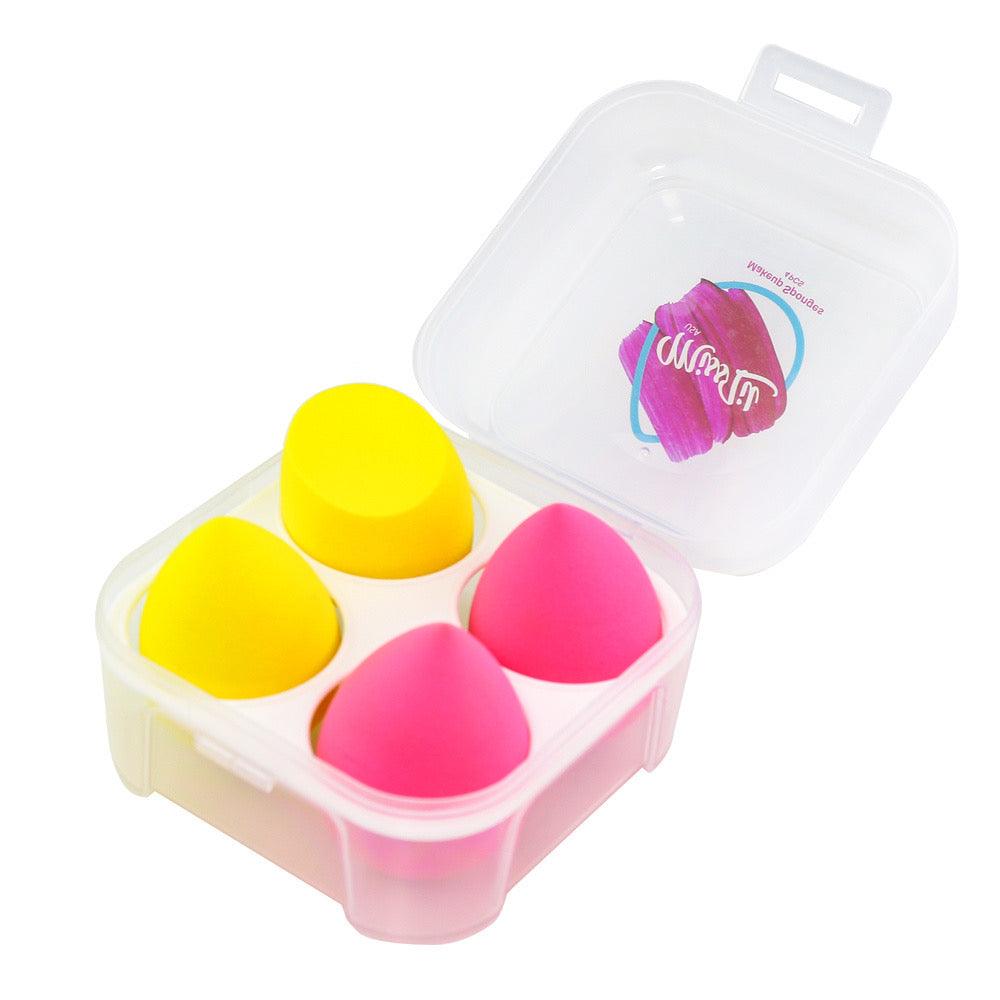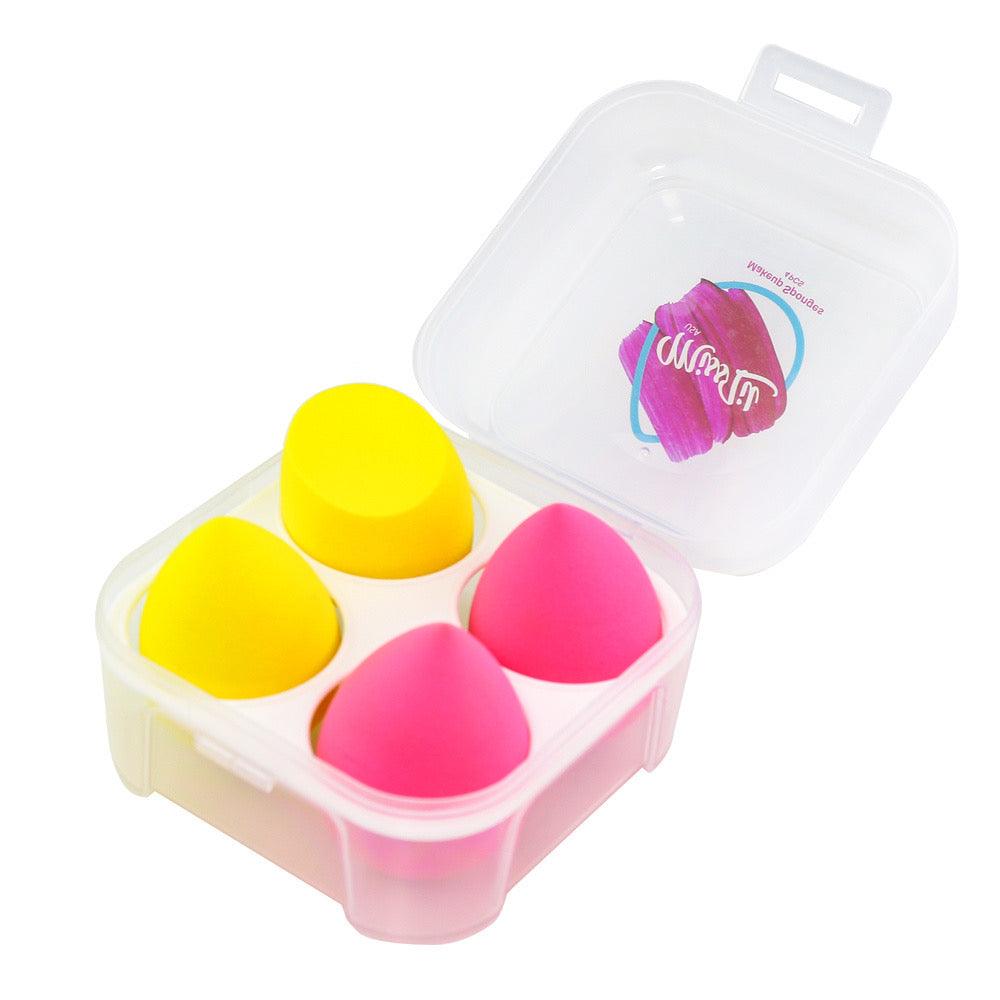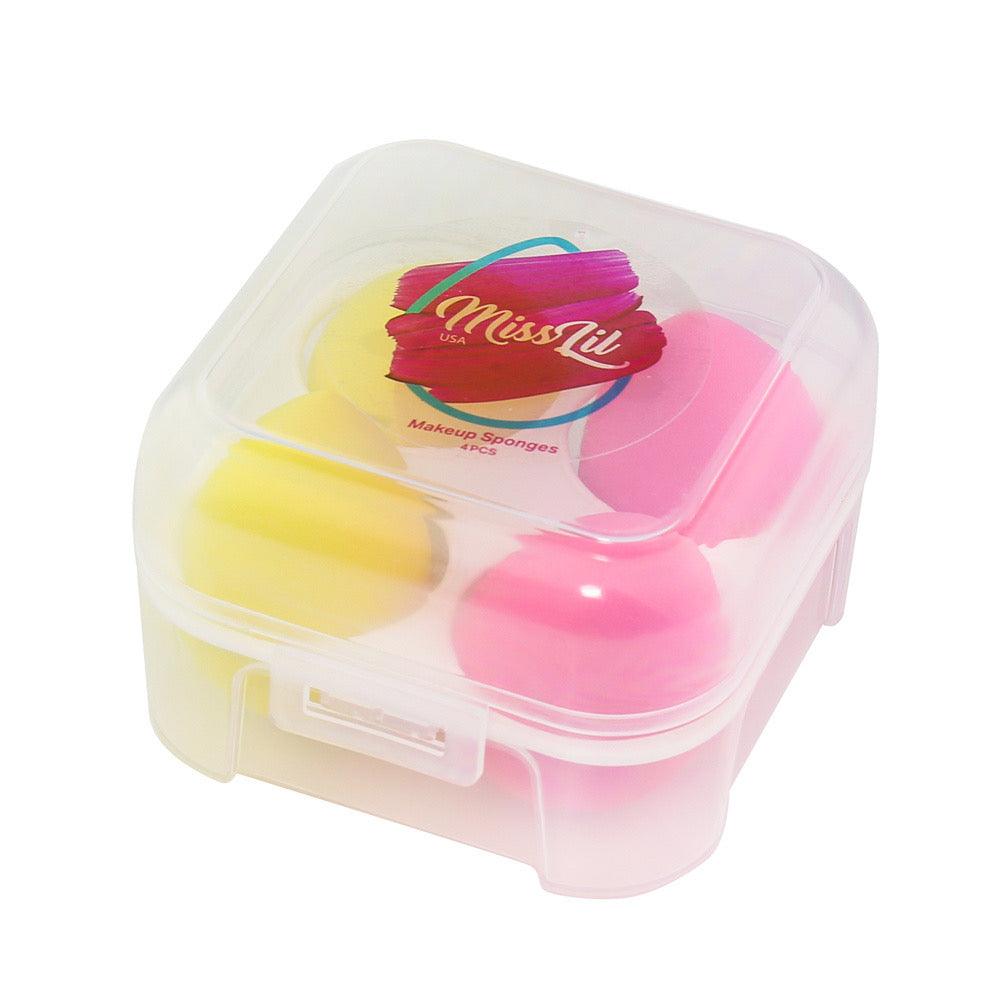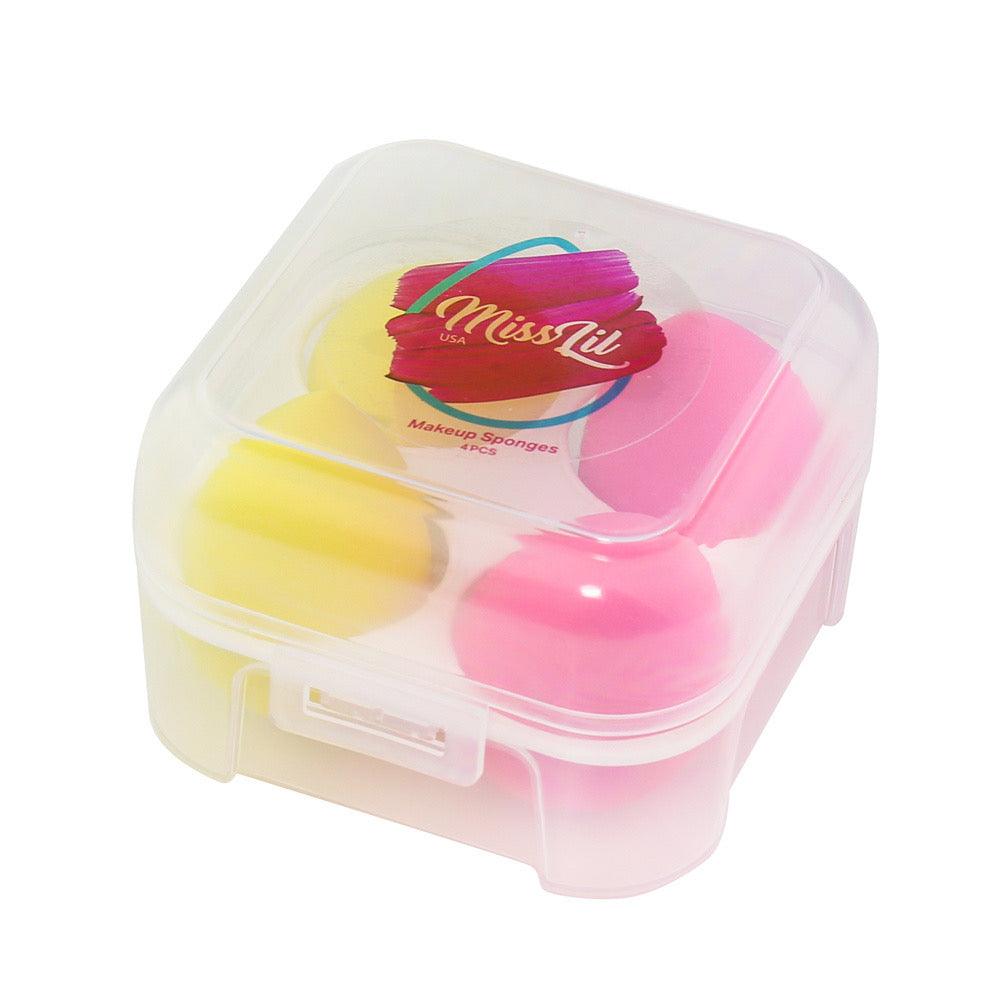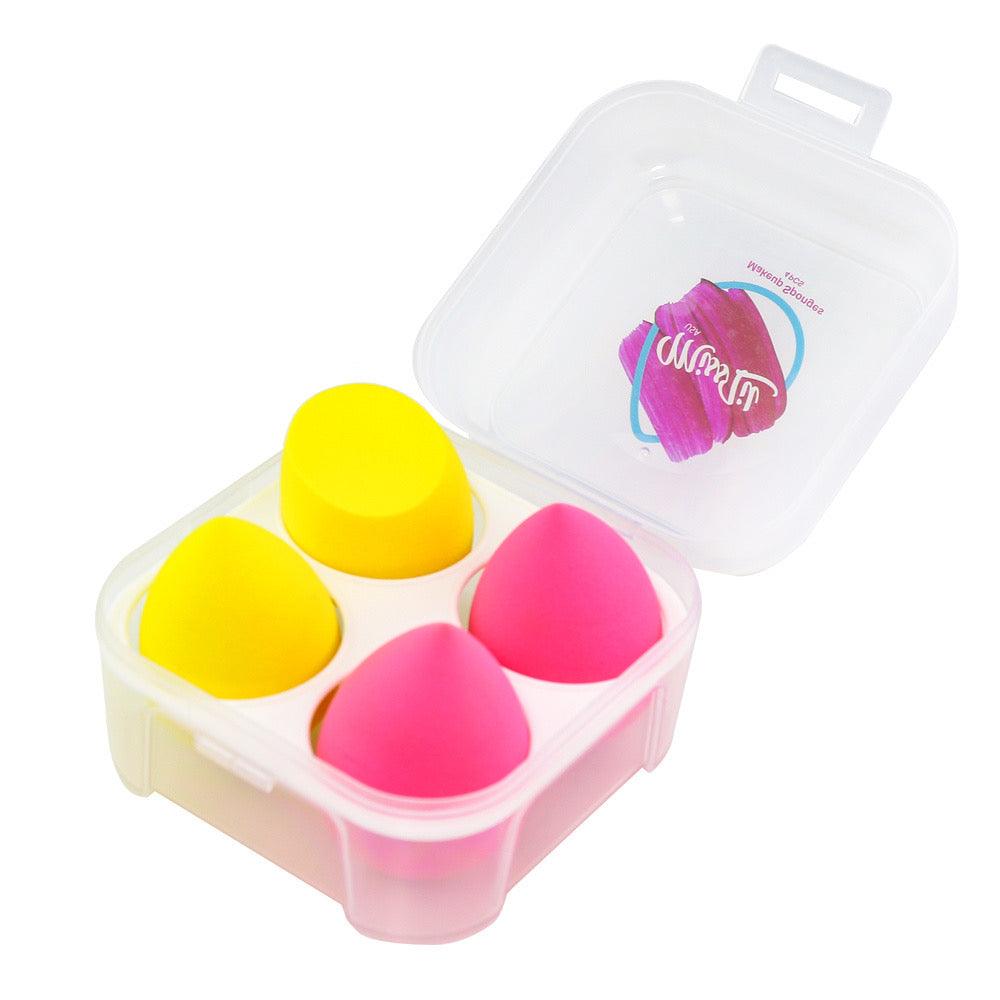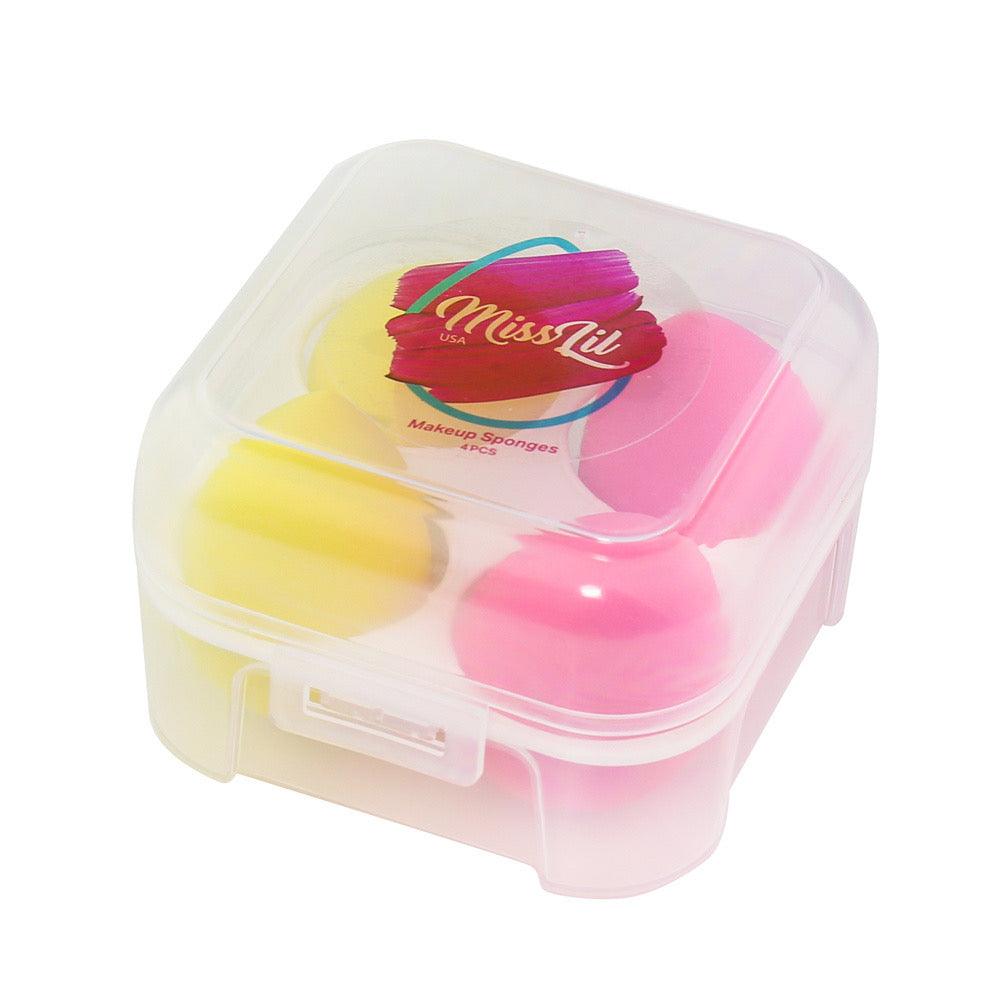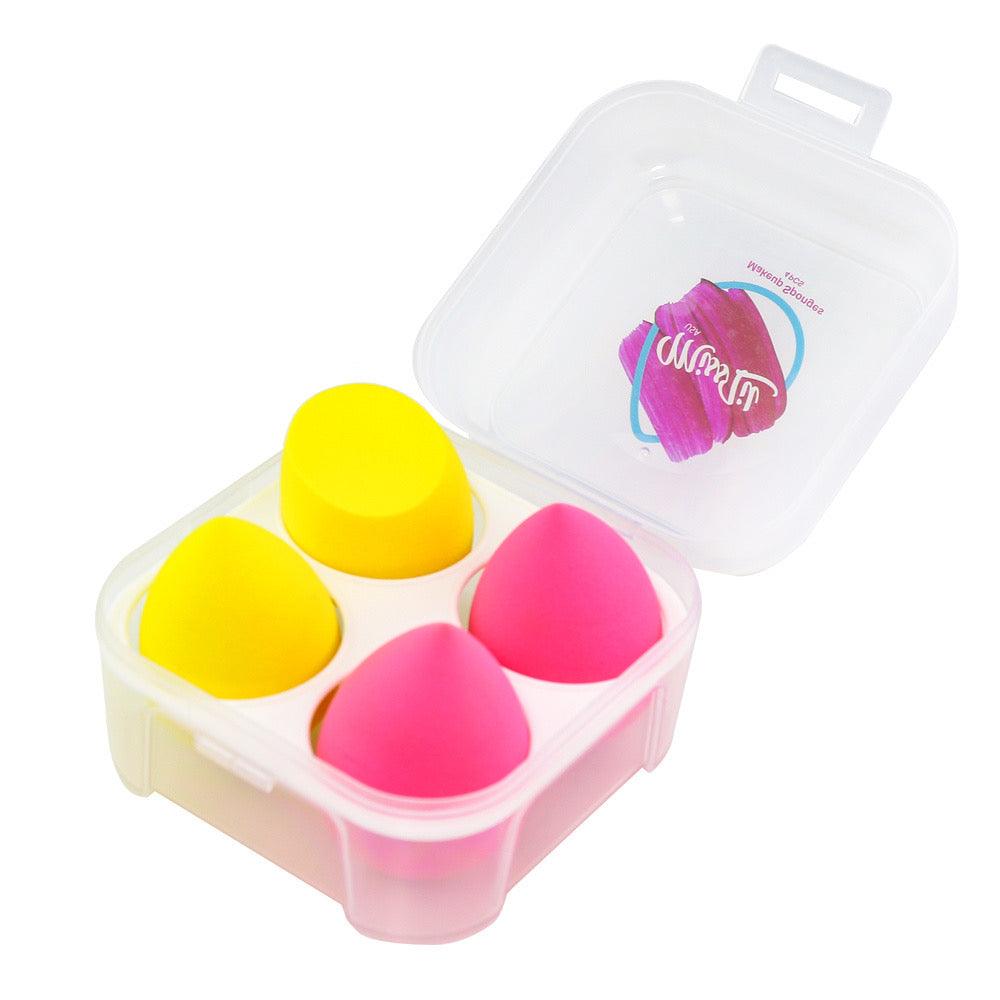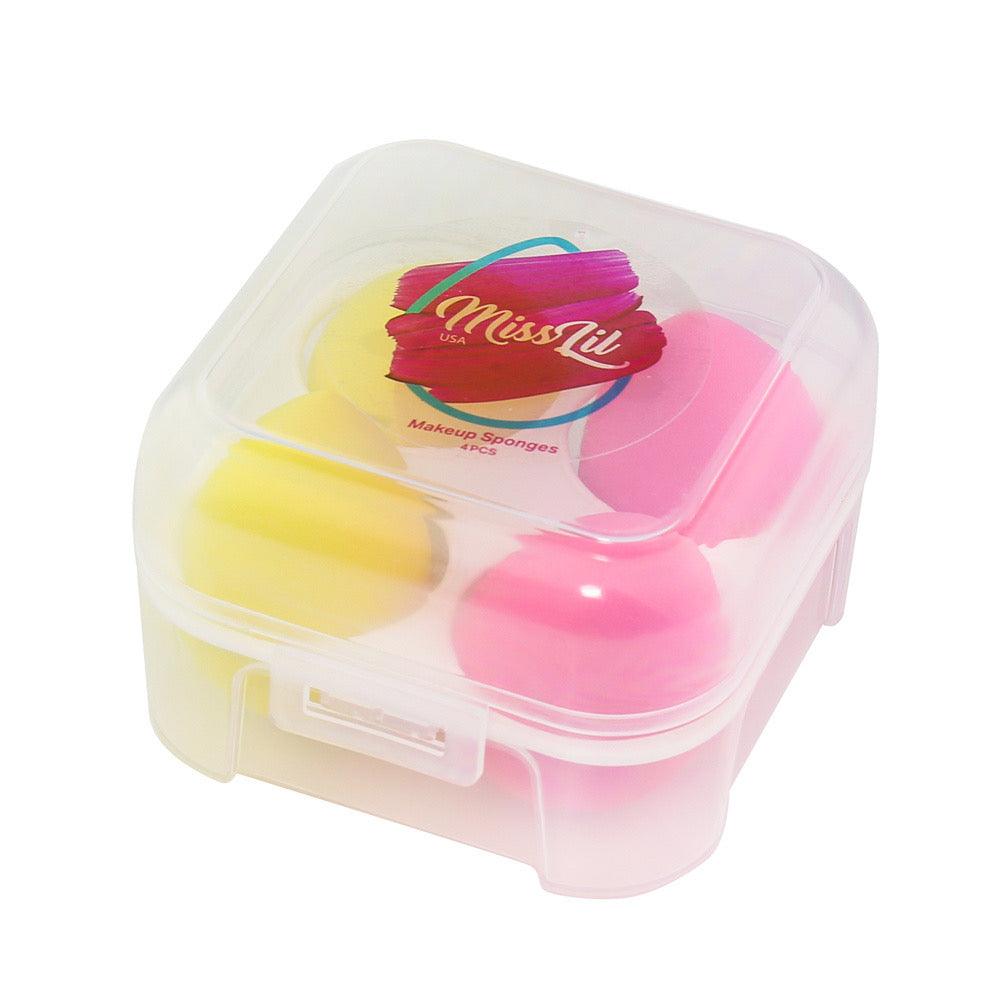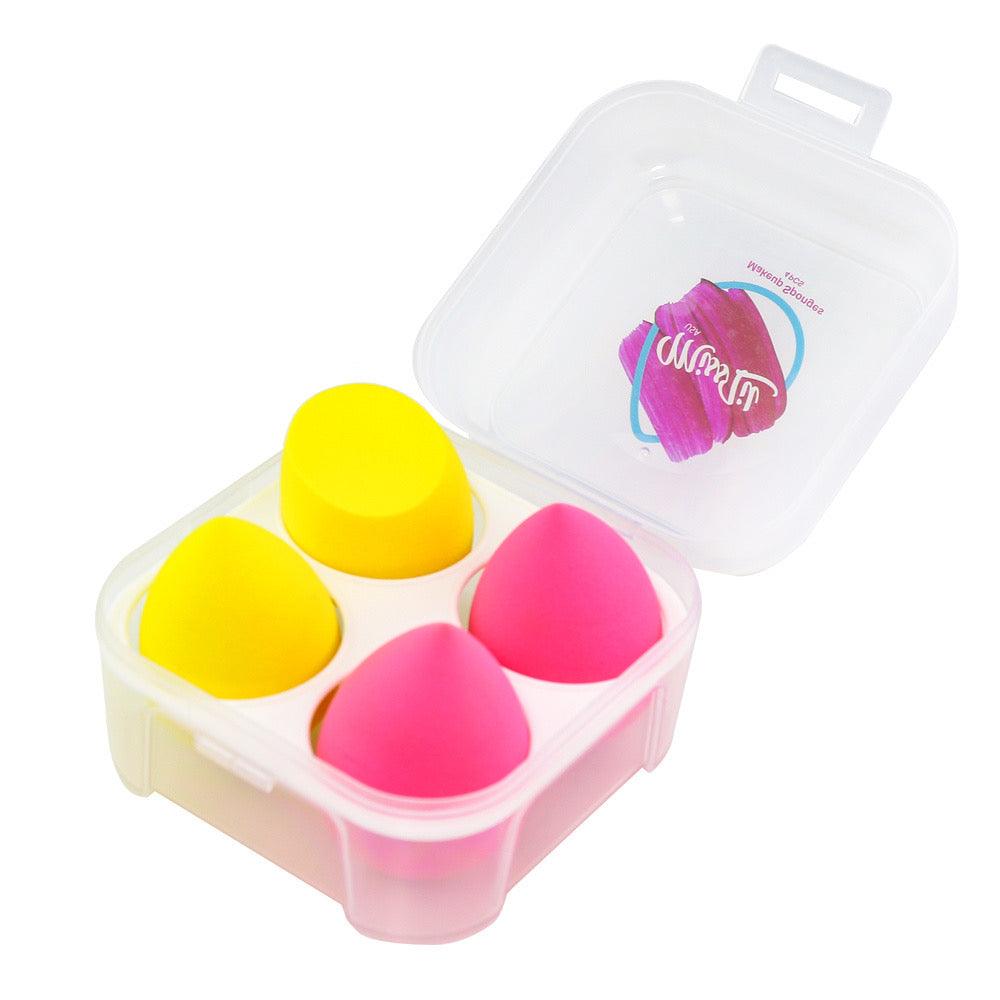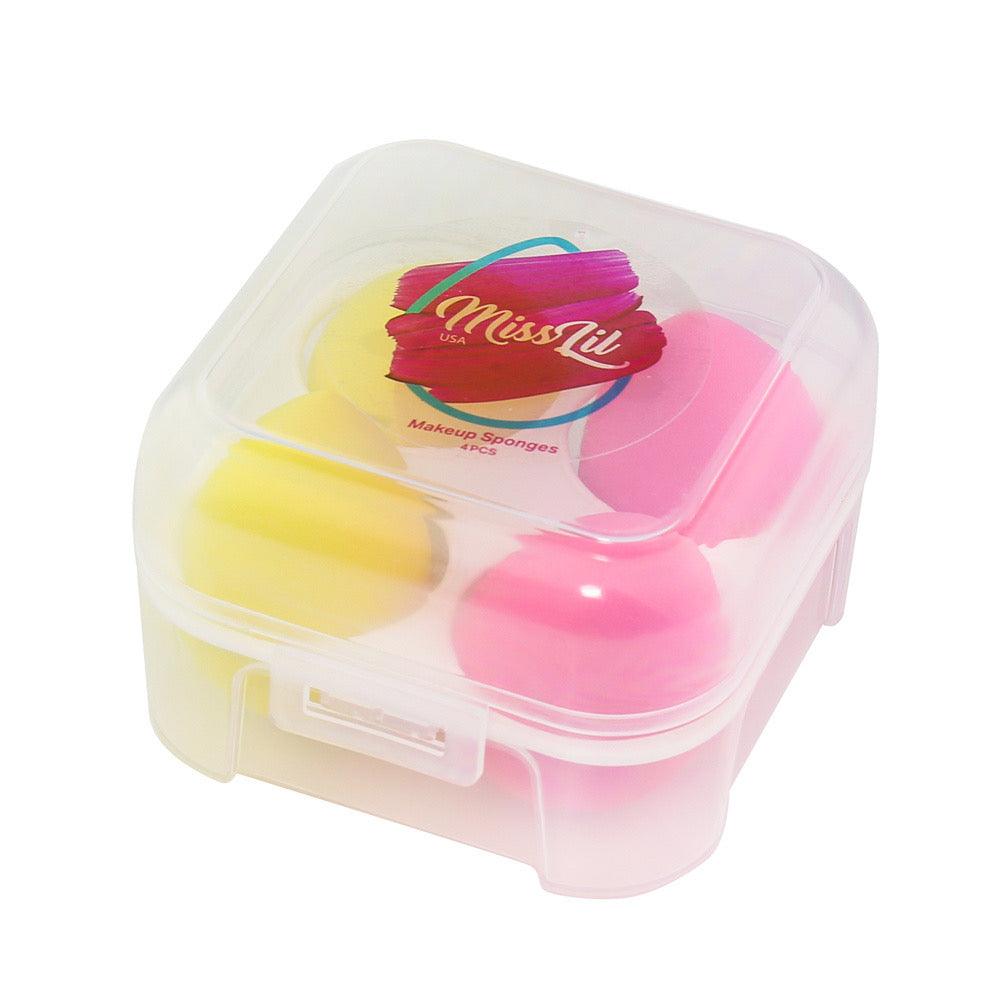 Miss Lil USA Makeup Sponges 4pcs/set
1. 4-piece set

The set includes 4 shapes makeup sponges to meet all your makeup needs. Multi-functional makeup sponge blenders help to create a natural makeup look. Wet and dry, dual-use. They are perfect for applying concealer, primer, foundation, powder, cream, blush, etc.


2. Hydrophilous non-latex material
The beauty sponge will be much softer and larger when wet, which is gentle to your skin. Excellent smooth texture, soft, flexible but firm enough to get a good makeup coverage.

3. Easy to use
The topside can fit the eye area, around the mouth and both sides of the nose well while the wide bottom part can apply on forehead, cheek, and chin. The makeup sponge can help you to get an airbrushed, seamless and precise makeup look.

4. Reusable & Durable
It's easy to clean and dry out. We suggest you cleanse it after each use and replace your makeup applicator sponge every 2 months, never loss elasticity.

5. 360°MAKEUP EFFORTLESS
These colored contacts foundation blenders are got an almost velvety texture that feels really nice on your skin. The beauty blending sponge doesn't soak up a lot of product, and gives you an even, flawless finish with medium coverage.
Material: Polyurethane
Size: 60*40mm
Quantity: 4pcs
Package content: 4*makeup sponge puff
Soft, Elastic
Delicate and Skin-friendly
Has high elasticity and natural base makeup.
Good toughness
Durability, Not easy to tear
High resilience, free to press without deformation,
not easy to tear
Strong hydrophilicity uniform expansion
Ensuring sufficient water absorption
in contact with water