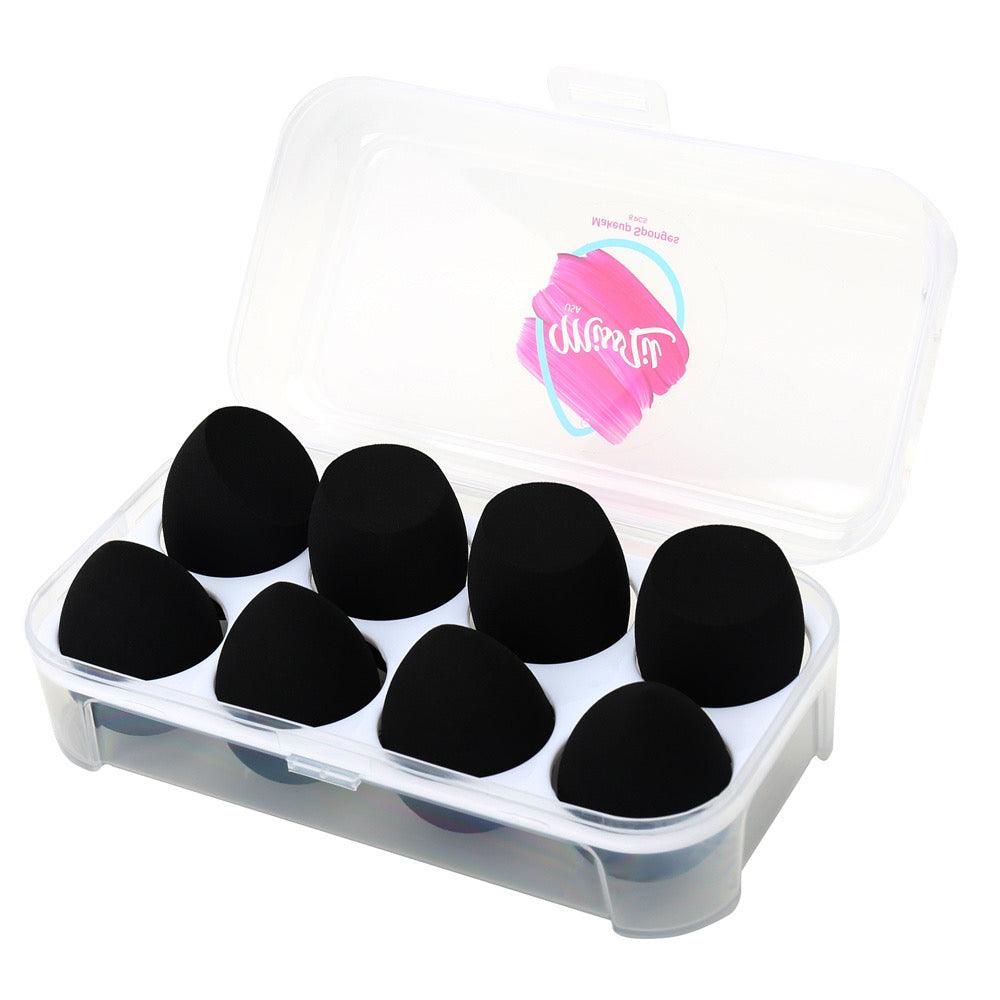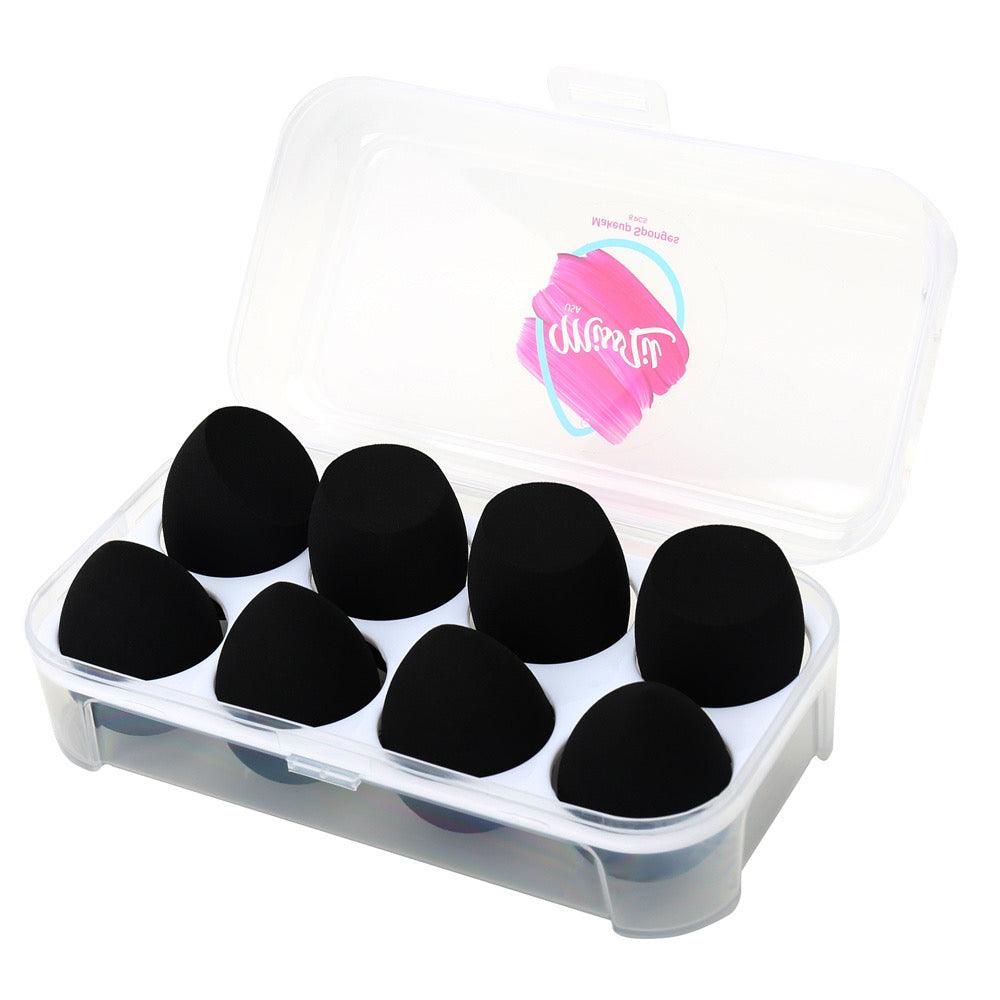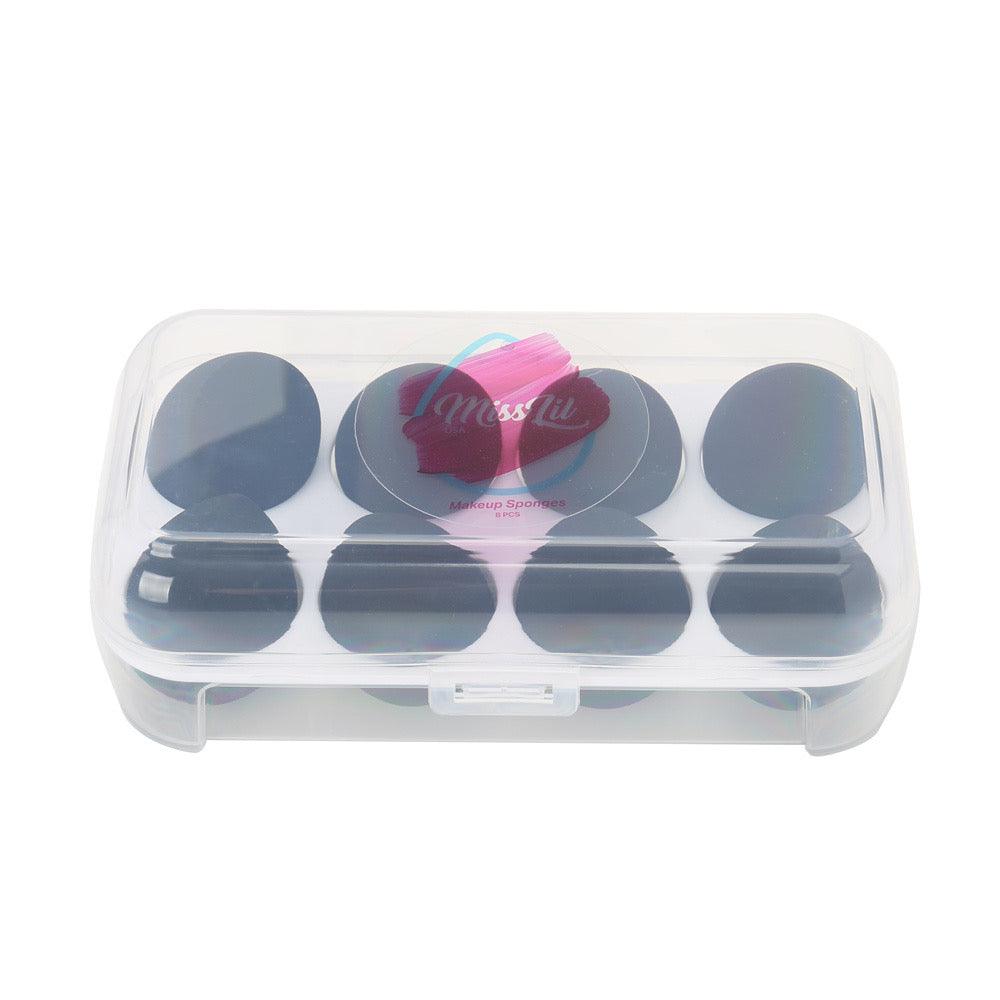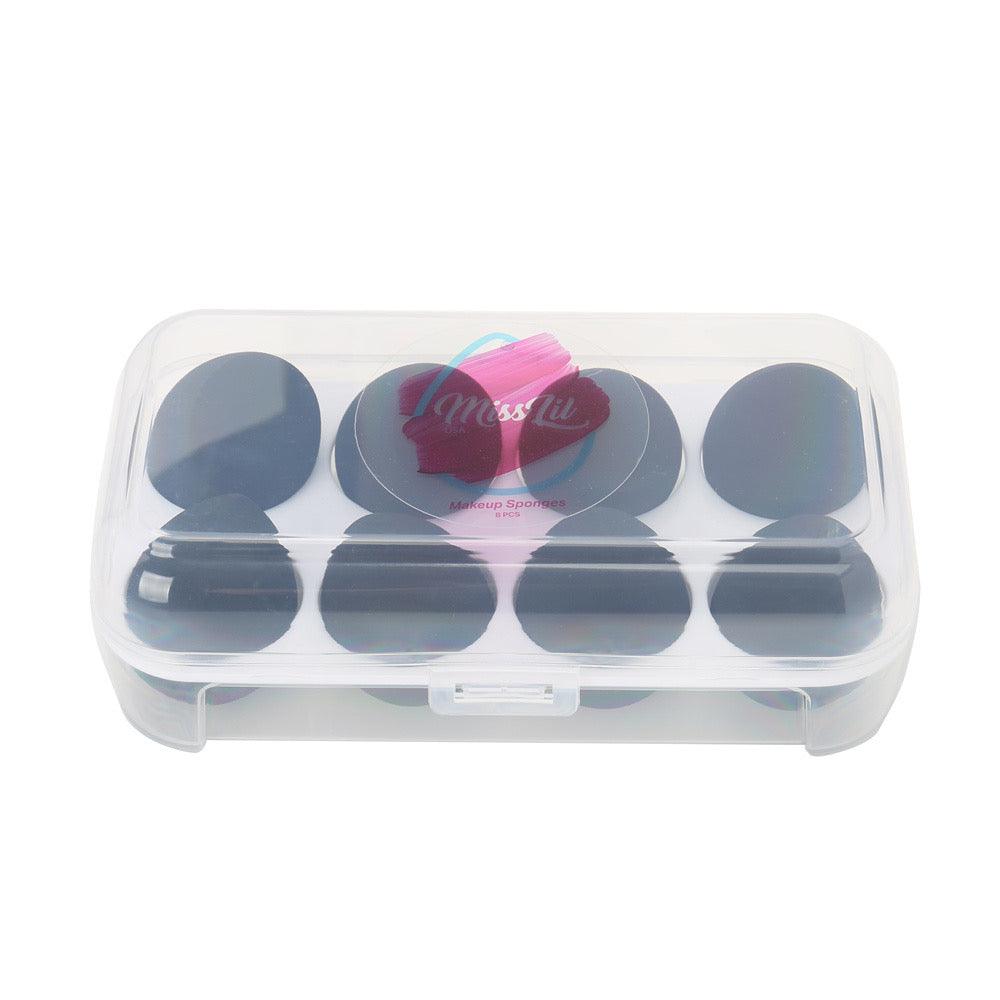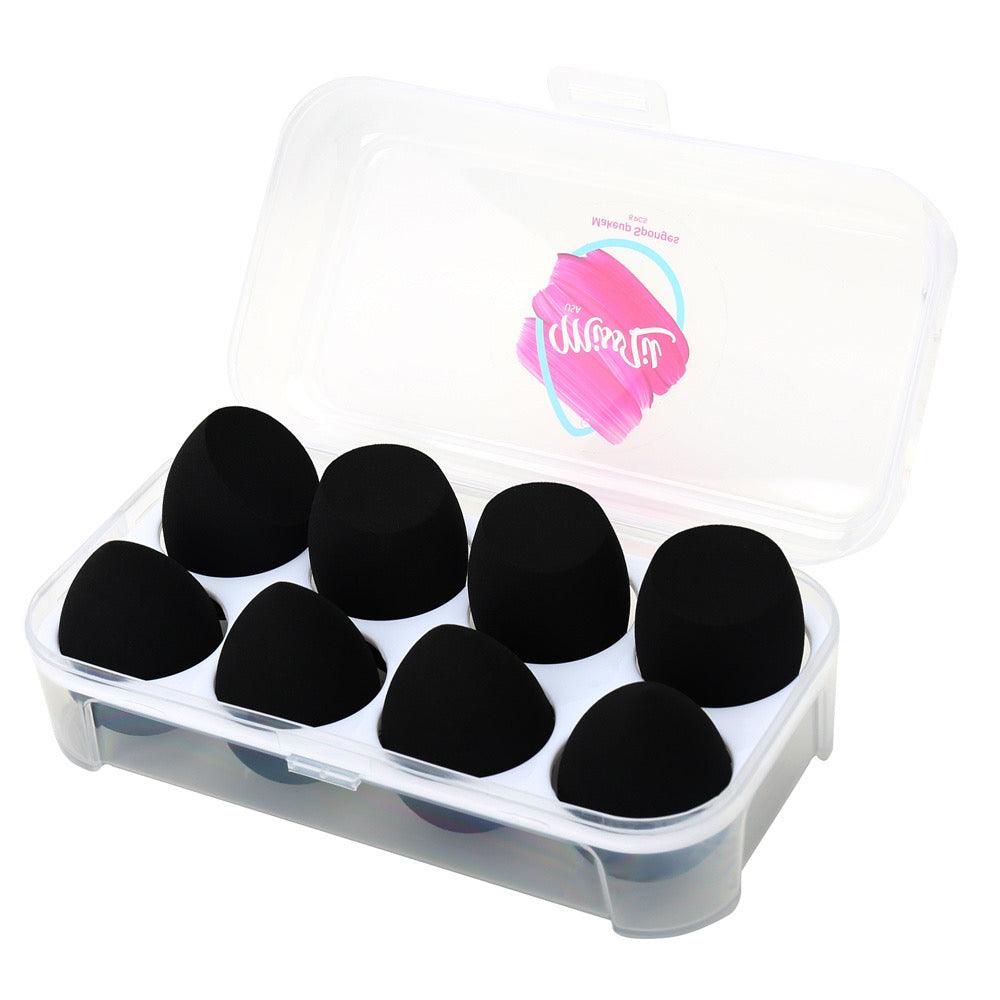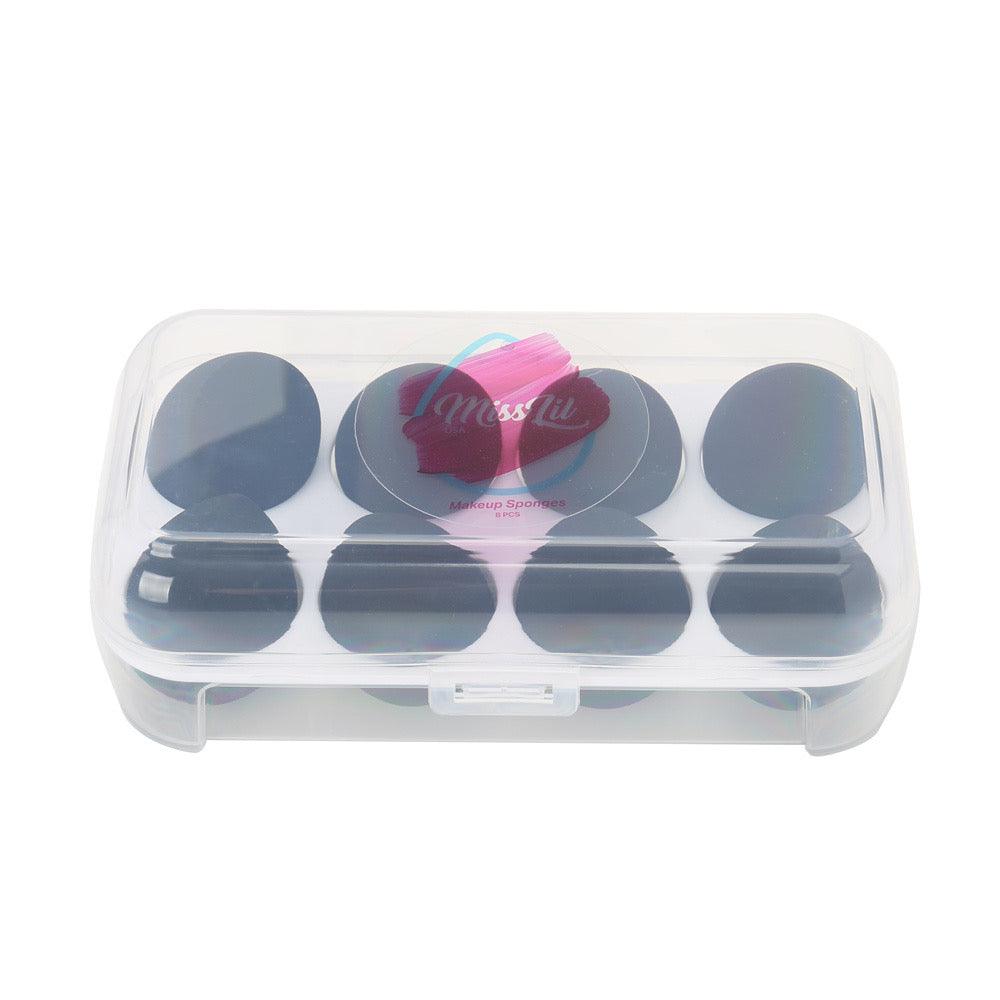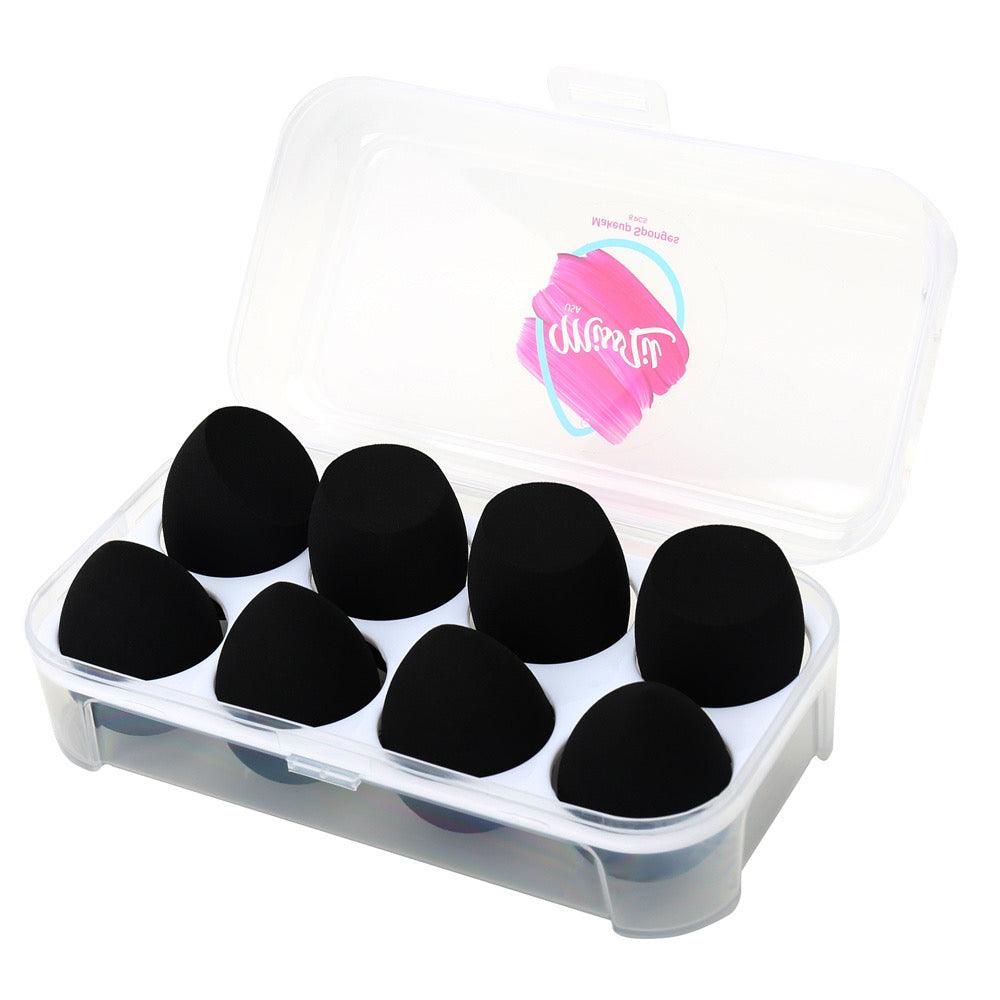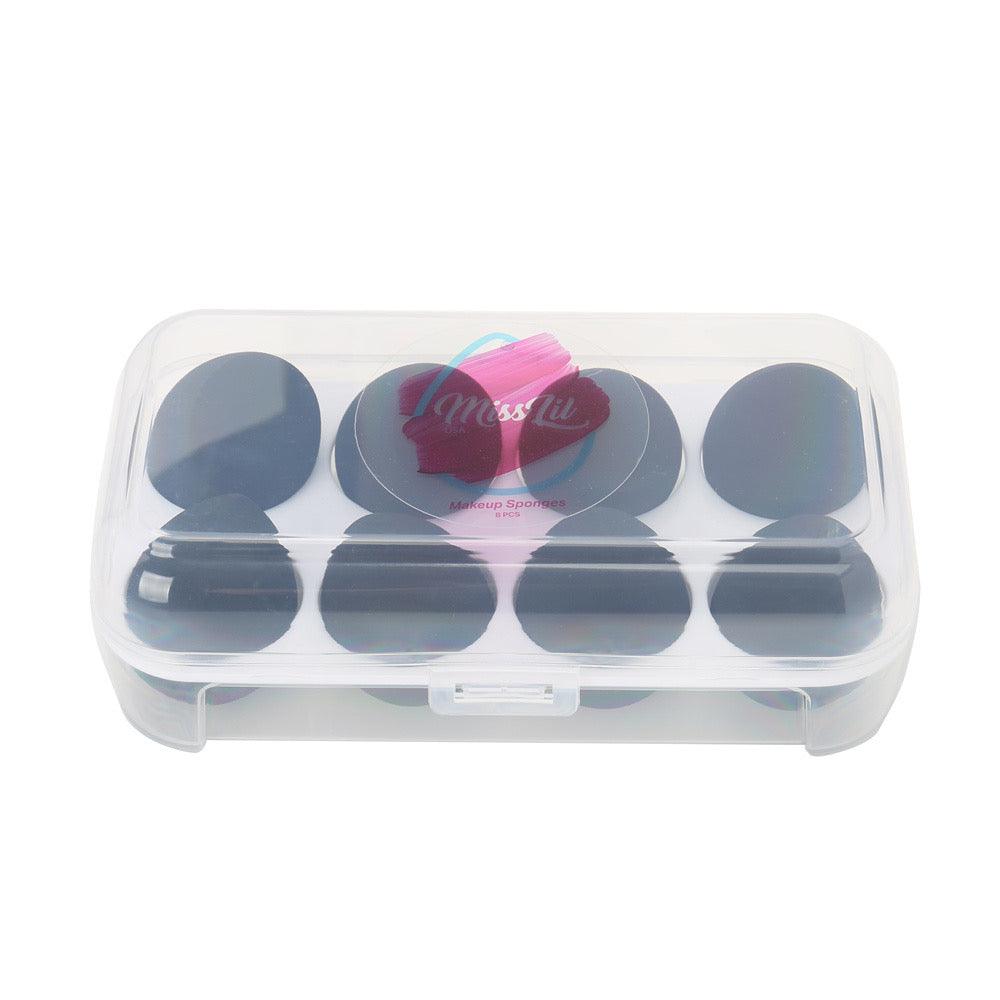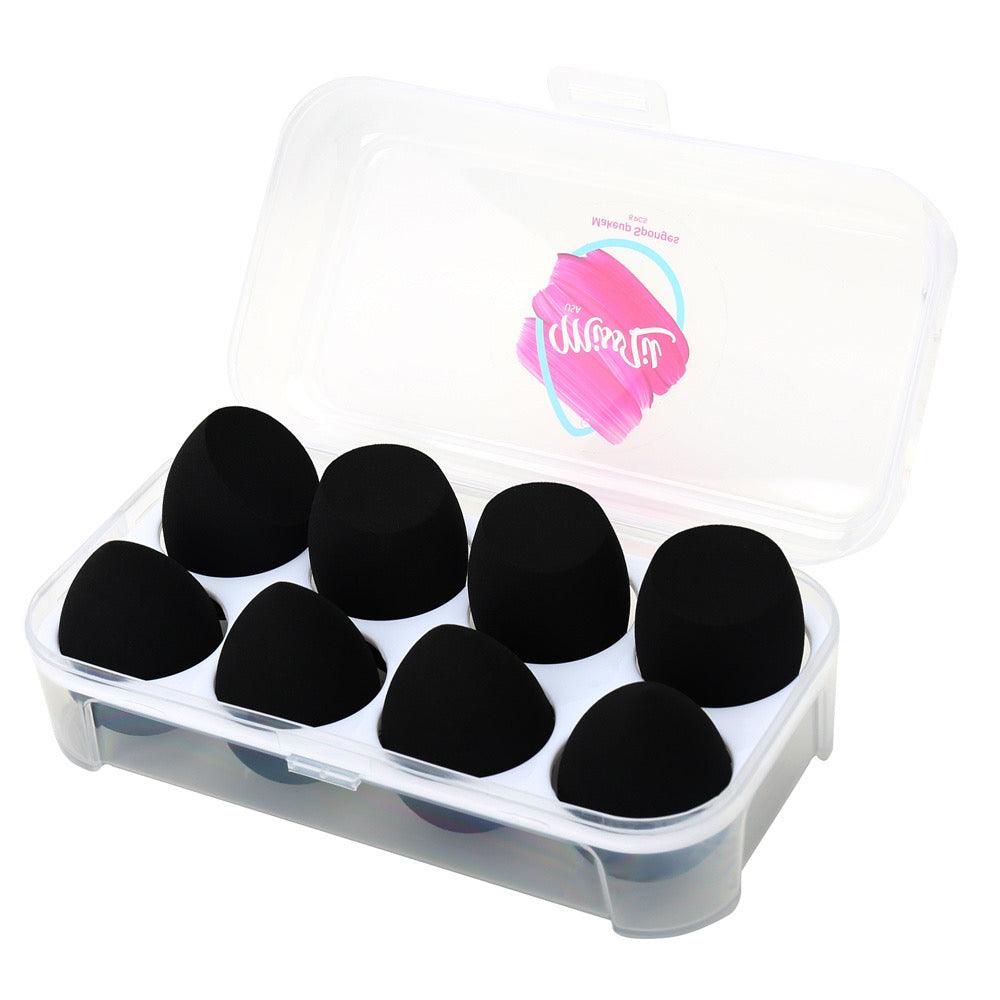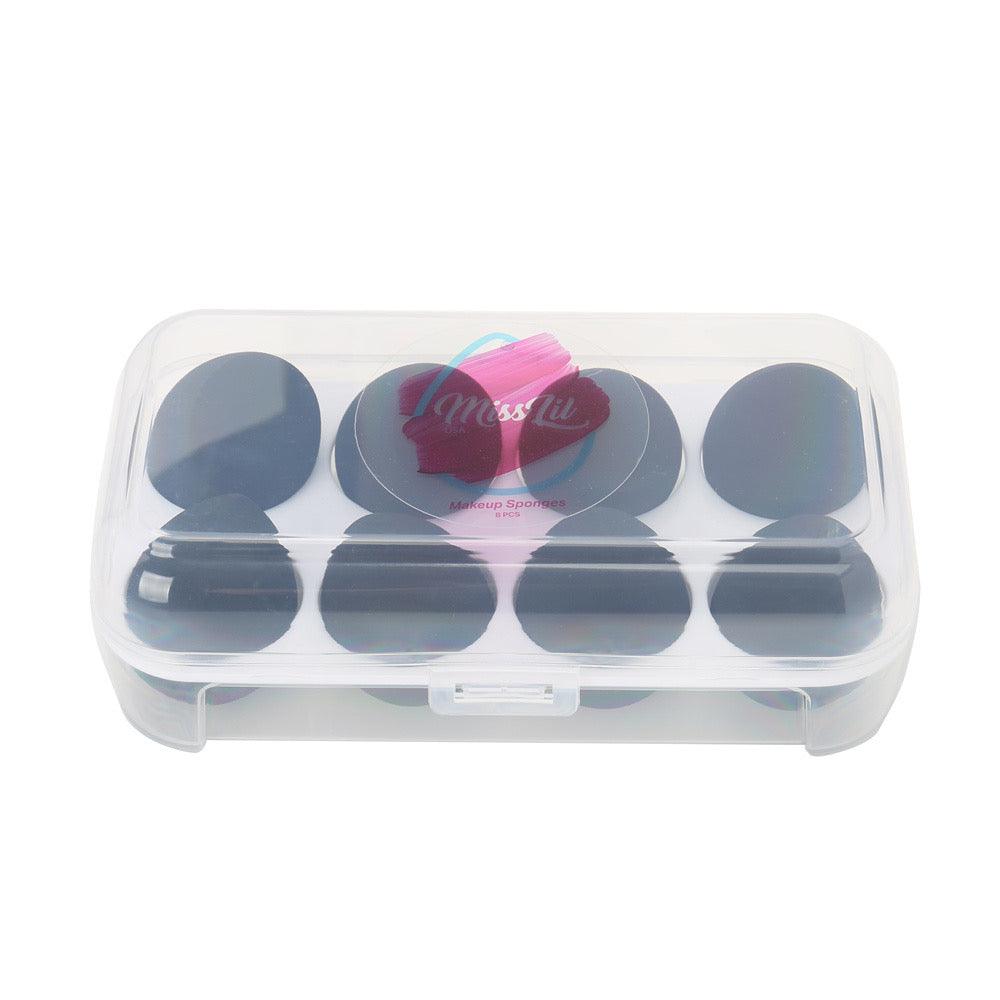 Miss Lil USA Makeup Sponges 8pcs/set
MAKEUP BLENDING – Applicable in both dry and wet use, 8PCS blending sponges in different colors and shapes for different use, perfect for applying foundation, concealer, primer, etc. Sponges are easy to clean and to be organized with the box, you could also wash, dry or store up the sponges with the holder box.

SUITABLE SIZE – 7.9" L x 4.3'' W x 2.8'' H, more space for holding blending sponges in different shapes separately and organized in your own ways by frequency of use and so on. In total 8 sponges could be organized together with the holder box. Suitable size on vanity tables and with enough organizing space. Usually we got several blending sponges, which is super convenient to organize them together.

HIGHLY ORGANIZED – 8pcs blending sponges in different shapes and colors for both dry and wet use, also with a sturdy and durable organizer for holding all the blending sponges together, which is easier for organizing makeup sponges in different shapes with separate space. It's convenient when you take out different blending sponges when making up and store them up.

BEST GIFT - A nice gift for women, for your honeys, moms, sisters, besties, or friends. Definitely a nice choice for those who love making up with these high quality sponges or to organize their beautiful makeup items in their own way and make vanity table classier.